Hazel 4D's MIY Virtual Breakfast morning
Member News
Leading logistics and packaging company Hazel 4D held their first Virtual Breakfast Morning with Made in Yorkshire this week, where members gathered to learn more about the company and network. Members also had the chance to gain insight into the first virtual exhibition with the Made in Group.
Hazel 4D, based in Leeds, provides "innovative products that help you save time, money and the planet." With in house technicians and consultants, Hazel offers a unique approach to making sure packaging is applied in the most efficient and cost-saving manner. This completely unique service means they partner with their customers to improve their business performance and profitability.
The virtual breakfast morning began at 9 am with a presentation from Neil Christie, Commercial Director at Hazel 4D. Starting in 1979, the business has always been committed to "improving the business performance of their clients", alongside the core values of Personal approach, Leading-edge technologies, Financial Impact and Flawless delivery.
Neil mentioned that with their intelligent load stability, improved safety and ultra-strong nanofilm technology, Hazel has saved customers substantial amounts of money including a snack manufacturer who saved £100,000 on transit packaging. Alongside this, the customer saved 65% on plastic waste and now uses 100% recyclable film thanks to Hazel 4D. Other well-known brands Hazel provides packaging include BT, NHS and RS.
After, members had the chance to introduce themselves and their businesses, helping build relationships between like-minded business leaders. This was followed by a 15-minute breakout session, where members were placed in groups of 3 or 4 to have more personalised conversations.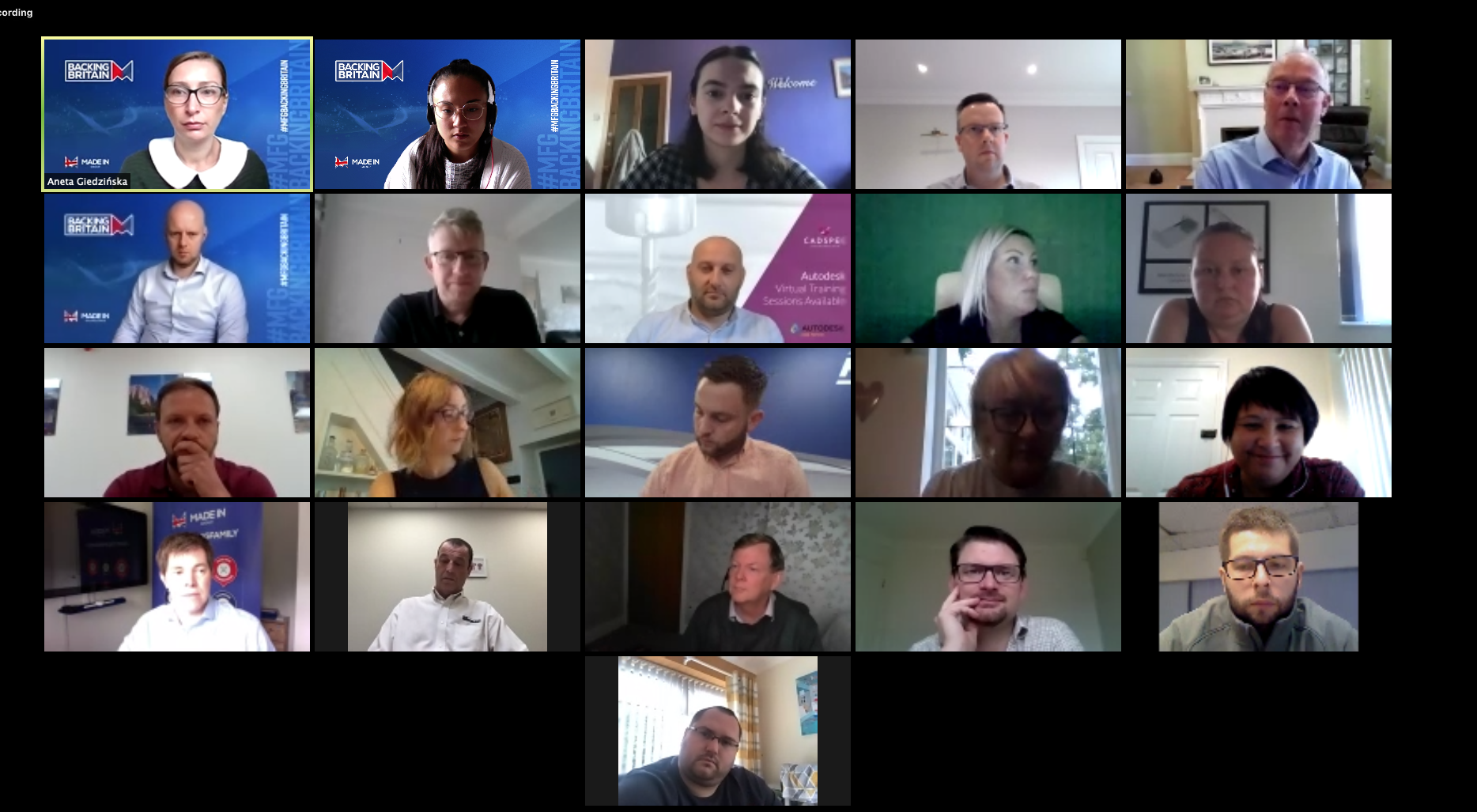 Finishing off the event, CEO of the Made in Group Jason Pitt gave members a sneak peek of the Backing Britain Live exhibition. At the new virtual event, exhibitors will be able to chat live with delegates through the "Live Chat". Each exhibitor will be given a 3D virtual stand which will have different touchpoints to show the company's product or service brochure and information banners. Talking about the event and Backing Britain book, accompanying the exhibition.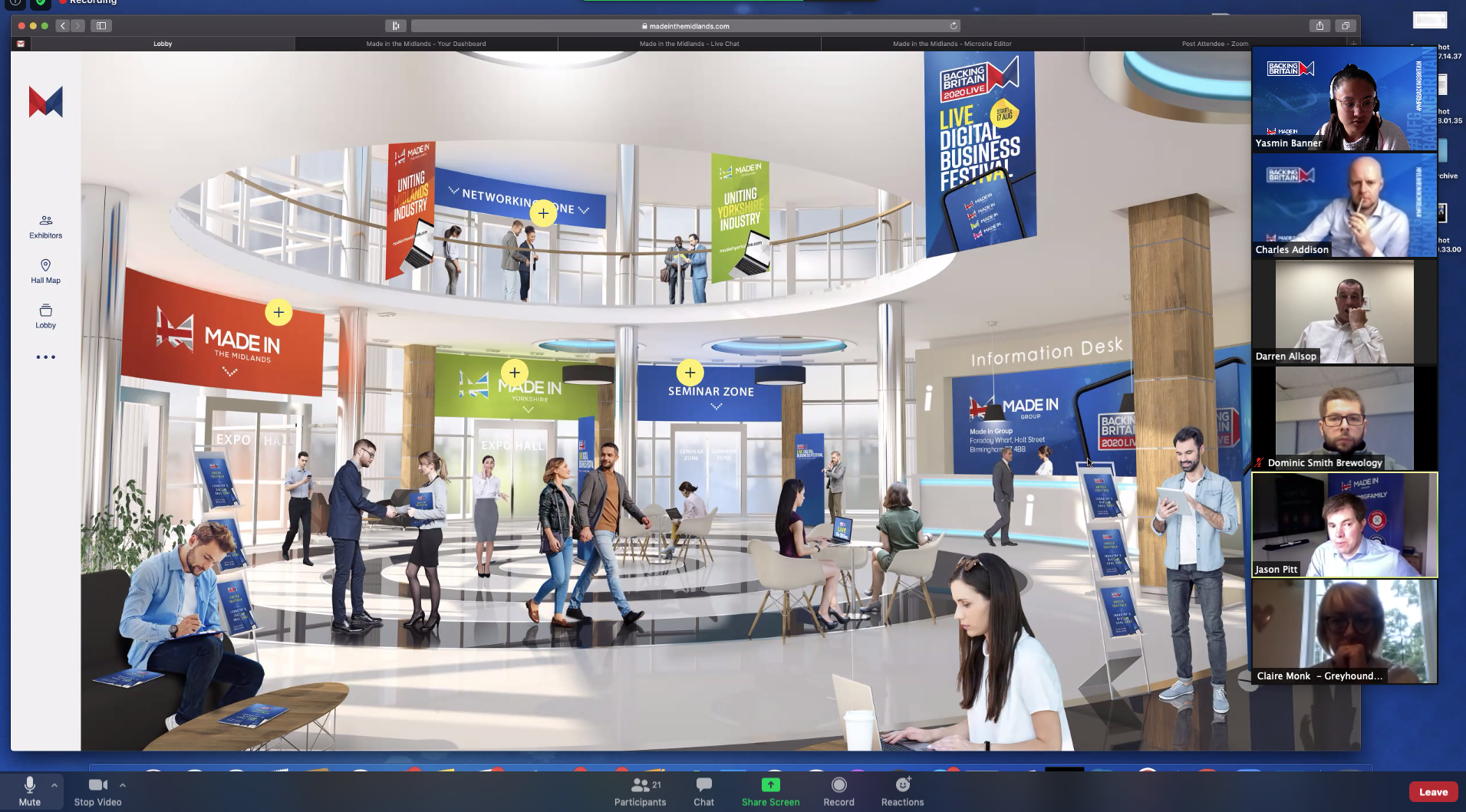 Sign up to our next virtual breakfast morning and the Backing Britain Live event for free by clicking here: https://madeinyorkshire.com/virtual-events.